Michelle Young and Joe Coleman's pre-show DMing caused quite a stir on this season of 'The Bachelorette,' but now that they've moved past it, it's time for Joe's one-on-one date!
Joe Coleman finally gets his chance at a one-on-one date withMichelle Young during the Nov. 16 episode ofThe Bachelorette. Michelle and Joe come from the same area in Minnesota, so when they traveled to Minneapolis for this week of filming, he was the perfect person to take on a solo date. With a lot of drama plaguing the pair's relationship earlier this season, they definitely needed the chance to reconnect.
Sparks flying on and off the court 💕 🏀 pic.twitter.com/Ct7hYOYJe7

— The Bachelorette (@BacheloretteABC) November 15, 2021
At first, Michelle wasn't even sure she wanted to keep Joe on the season because he previously ghosted her when they were DMing on Instagram a while back. However, their shared interest in basketball helped them quickly form a deeper connection. Even when another contestant brought up concerns about Michelle and Joe's "pre-show relationship," the two stuck it out. Learn more about Joe before his one-on-one date below:
1. What Does Joe Do For A Living?
Joe works as a real estate developer in Minneapolis, Minnesota. "Currently working as a real estate developer, property manager and investor for single family/small multi-family properties in the Minneapolis area," he says on hisLinkedIn. He has worked at the C&S Group LLC since November 2020.Prior to beginning a career in real estate, Joe worked for a computer software program called Infor. He was with the company from the beginning of 2019 until the end of 2020. From 2016-2017, he worked at SportsEngine, a software company designed to help coaches, parents, administrators and more who work with young athletes.
2. Where Did Joe Go To College?
After graduating high school, Joe spent two years at the University of Minnesota, where he majored in Business Marketing. He transferred to Saint Mary's College of California for his junior year in 2013, majoring in Communications. He then went back to the University of Minnesota, where he double majored in Business and Marketing Education and Communications Studies.
Related Gallery
'The Bachelorette' Season 18: Photos Of Michelle Young & More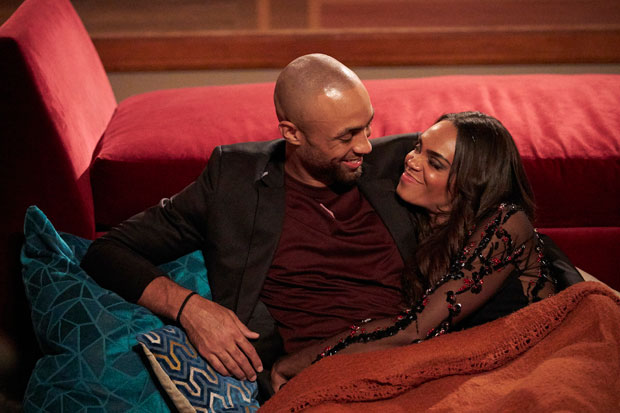 3. Joe Was A College Basketball Player
Joe's success as a basketball player began in high school, where he led his team, Hopkins High School, to three state championships. He was named Minnesota Mr. Basketball in 2011, during his senior year. Joe then went on to play basketball at the University of Minnesota. He played for the team during his Freshman and Sophomore years, but then opted to withdraw his scholarship and transfer schools when Minnesota changed coaches. "When Coach Smith left, I decided I wanted to go somewhere I could expand my game," he explained. He redshirted his junior year at Saint Mary's, and only played one game during the team's 2014-2015 season. After that, his basketball career ended due to an injury.
4. What Is Joe Looking For In A Woman?
"Basketball was [Joe]'s first true love, [but] he's now ready to build a life outside of sports and find a wife," Joe'sBachelorette bio reads. The 28-year-old says he's looking for a woman "who is smart, caring, articulate and able to make him laugh." He also wants "someone with aligning values and hopes they are ready for a family because [he] hopes to have at least three or four kids."
5. What Is Joe Coleman's Instagram?
Joe Coleman's Instagram handle is @JCol3. However, he does not appear to be very active on the site. BeforeThe Bachelorettepremiere on Oct. 19, he hadn't posted since the beginning of April 2021. His last post before that was in October 2019.